Brown Wrap Around Ponytail Human Hair Extensions

ABOUT PONYTAIL
Wrap Around ponytail human hair extensions, Dark brown is combination of warm and cool undertones come together in this rich, mid-tone brown shade. Medium-brown hair is the middle shade of brown between light and dark. Light brown is one of the most universally flattering shades. 
LENGTH: 14-22 INCH

HAIR TYPE: 100% Remy human hair

Heat resistant and can be styled just like your real hair

Can by dyed to a darker shade

Comfortable to wear daily

Stays in place with no damage to your hair

Wraps around seamlessly to conceal your own short/thin ponytail
Tips

 Use a thick ponytail tie to secure your own ponytail very tightly.

 Use bobby pins to secure the wrap piece around the base.

 Style the ponytail before attaching it for best results.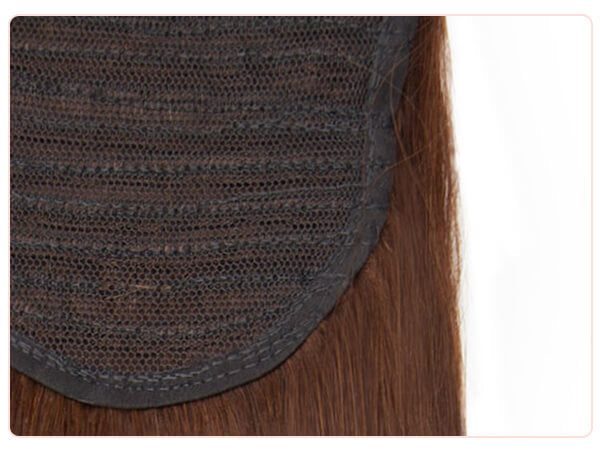 High Quality Weft
Neat and tight weft
Breathable net base
No harm to your own hair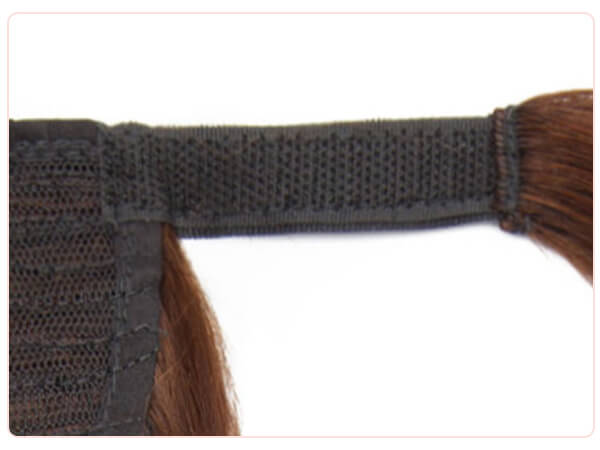 Wrap Aound Design
Wrap around ponytail
Magic paste design
Easy to install & remove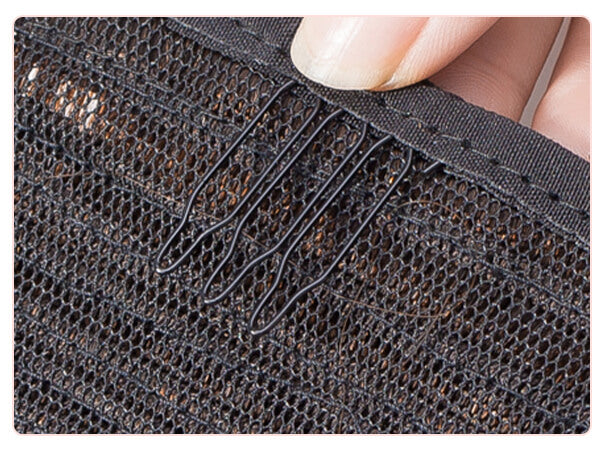 Stainess Combs Help With Security
Combs on inner net base
Help with security, not easily to fall
Stainess and washable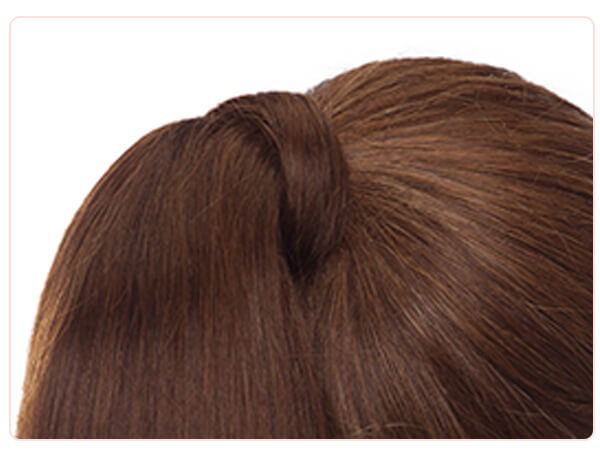 Blend With Your Hair Naturally
Natural wrap around design
Blend well with your own hair
Seamless and invisible
Yes, ponytails are made with 100% human hair, so they can be washed, styled and reused multiple times. To ensure that your extension stays in great condition for as long as possible, it's important to take proper care of them. We recommend using sulfate-free hair care products and avoiding harsh brushing.
Absolutely! You can style and brush your ponytails just like you would your natural hair. Be sure to use gentle strokes when brushing to avoid snagging on the hairs, and use heat protectant sprays before curling or heat styling. Also remember to never go above 180℃ with any styling tools as this could cause irreversible damage to your extensions.
Installing Wrap Around Ponytails is easy - simply secure the comb attachment at the base of your hairline, then adjust the magic paste strap for a snug fit. After everything is attached correctly, you can then style as desired and enjoy beautiful volume or length that looks natural and feels amazing!
It's very soft.Bought this for an Ariana Grande costume. Perfect! Heavy, thick, silky. Great value for price. Tends to tangle easily though.