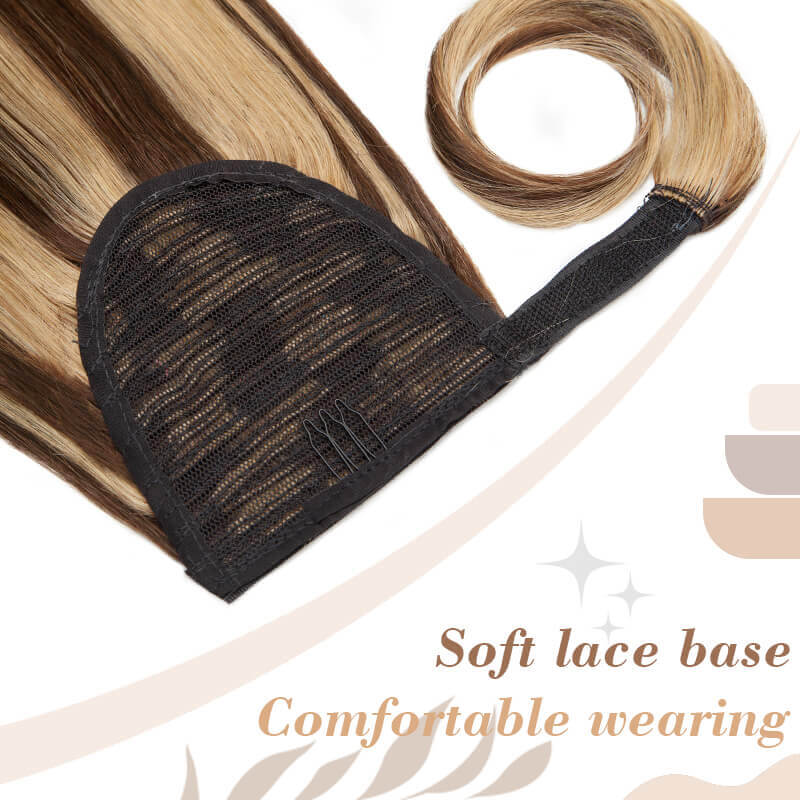 Wrap Around Ponytail Human Hair Extensions All Shades

ABOUT PONYTAIL

Look stunning with Wrap Around Ponytail Human Hair Extensions. Crafted from 100% human hair, these ponytails are available in all shades to add volume and length to your hair in no time. Create the perfect ponytail in seconds and enjoy an effortless new look.
LENGTH: 14-22 INCH

HAIR TYPE: 100% Remy human hair

Heat resistant and can be styled just like your real hair

Can by dyed to a darker shade

Comfortable to wear daily

Stays in place with no damage to your hair

Wraps around seamlessly to conceal your own short/thin ponytail
Tips

 Use a thick ponytail tie to secure your own ponytail very tightly.

 Use bobby pins to secure the wrap piece around the base.

 Style the ponytail before attaching it for best results.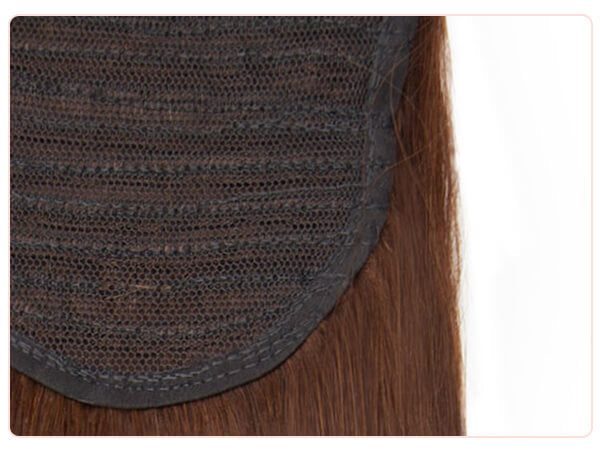 High Quality Weft
Neat and tight weft
Breathable net base
No harm to your own hair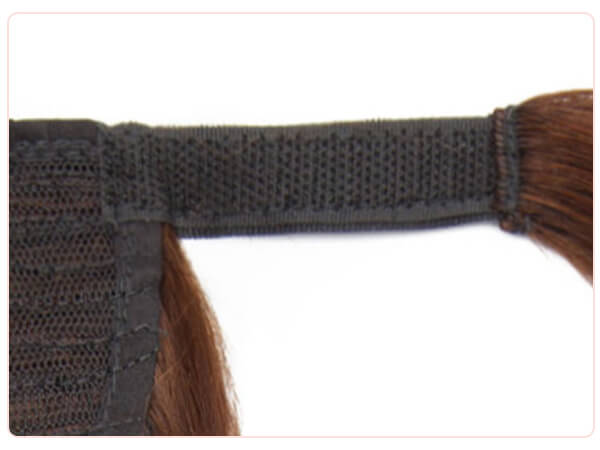 Wrap Aound Design
Wrap around ponytail
Magic paste design
Easy to install & remove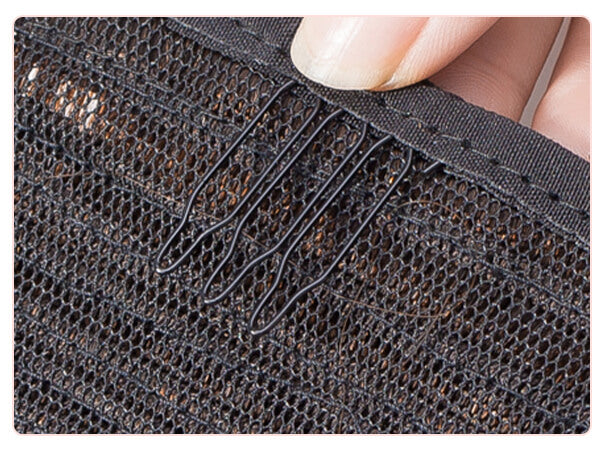 Stainess Combs Help With Security
Combs on inner net base
Help with security, not easily to fall
Stainess and washable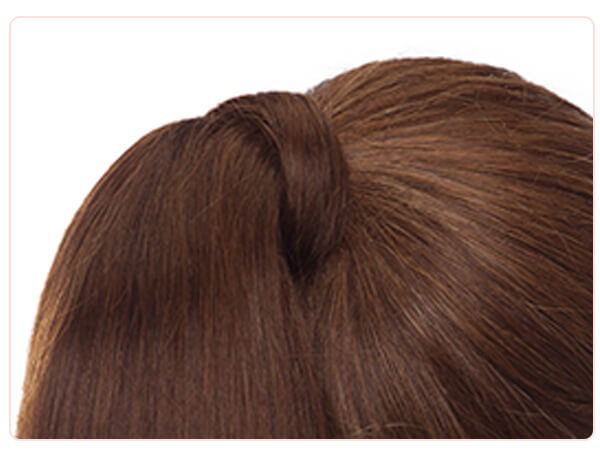 Blend With Your Hair Naturally
Natural wrap around design
Blend well with your own hair
Seamless and invisible
Yes, ponytails are made with 100% human hair, so they can be washed, styled and reused multiple times. To ensure that your extension stays in great condition for as long as possible, it's important to take proper care of them. We recommend using sulfate-free hair care products and avoiding harsh brushing.
Absolutely! You can style and brush your ponytails just like you would your natural hair. Be sure to use gentle strokes when brushing to avoid snagging on the hairs, and use heat protectant sprays before curling or heat styling. Also remember to never go above 180℃ with any styling tools as this could cause irreversible damage to your extensions.
Installing Wrap Around Ponytails is easy - simply secure the comb attachment at the base of your hairline, then adjust the magic paste strap for a snug fit. After everything is attached correctly, you can then style as desired and enjoy beautiful volume or length that looks natural and feels amazing!
I purchased this for my daughter for her senior prom. She absolutely loves it! It is great hair with no shedding and easy to style. She wanted a wavy ponytail so we wet it and braided it and left it over night. Easy to put on and great to maintain. She had a great night and got lots of compliments!
Perfect
Exactly what I was looking for in a ponytail. Good quality real human hair.
I like the quality of the hair. It is so easy to put on. What I liked most is that it comes with everything you need and extra items as well. Thank you!
Cannot say enough good things about this hair.
I have tried so many different options, itips, tape ins, lace front wigs, these extensions are so gorgeous and soft, and I love that it's not something stuck to my head for months at time, I can take them in and out whenever I choose. They curl really well and the clips are so thin they're perfect for thin hair, I recommend sectioning off the bottom portion of your hair into 2 with a small thin rubber bands hair tie to clip in the larger wefts so they have something to hold onto if you have thin hair and that way your natural hair isn't visible underneath. Will purchase again.
This ponytail is so easy to put in my hair. It stays attached and securely. It looks great worn straight or with curls. Perfect for everyday wear or special occasions. Highly recommended
A+ for price and quality!!
Great quality!! I usually spend a lot on hair extensions and this was such a great deal and I couldn't be happier!! I love the length, thickness and the color! It doesn't match my hair (perfectly), but it's so close and you can only tell if you get extremely close up. In this photo, I just threw my hair up and put the extensions in! I can't wait to use it when I actually get dressed up!! (The feather cape is my outfit I was trying in with these extensions!)
Go ahead girl, buy it! :)