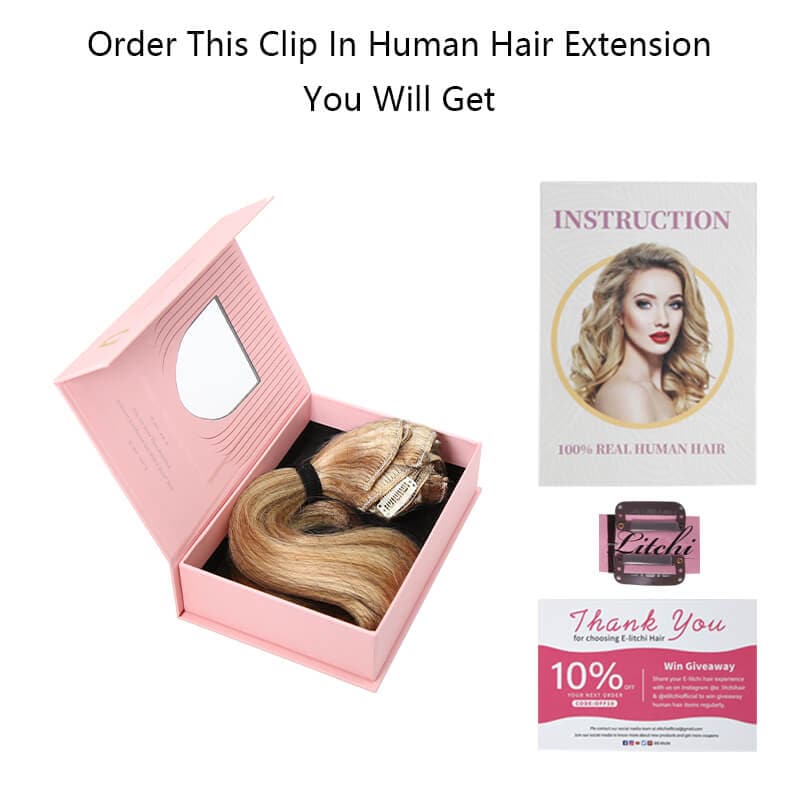 Clip In Hair Extensions 14-22", For More Volume & Length Multi Wefts Full Volume All Shades

ABOUT CLIP INS
Create the hair look you've always dreamed of with these clip in hair extensions. Featuring 8 pieces for full volume, they add both length and thickness to your natural locks in 14-22" lengths and all shades, allowing you to achieve the perfect style.
LENGTH: 14-24 INCH

100% human hair extensions

Includes: 8 wefts:

- Two x 8" wide with 3 clips

- Two x 6" wide with 3 clips

- Two x 4" wide with 2 clips

- Two x 2" wide with 1 clip

Easy to wear or remove

Blends well with your natural hair

Heat resistant and can be styled just like your real hair

Can by dyed to a darker shade
Hair Extension Type: Silky Straight
Hair Weft: Well-crafted Double Weft
Advice 1 - 2 sets for fine thickness hair; Recommend to 2 - 3 sets for thicker hair.
Clip in Human Hair Extensions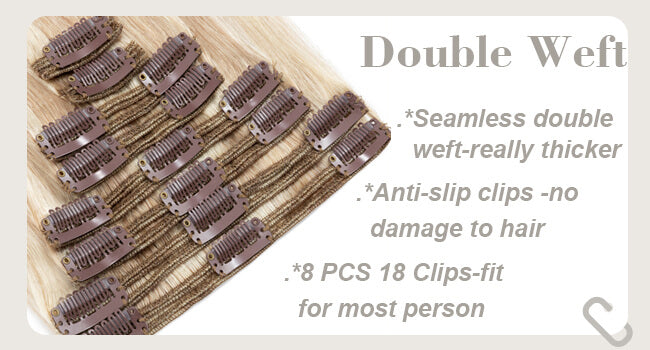 Thick True Double Weft
Double weft. Thicker than other standard human hair extensions. Particularly durable!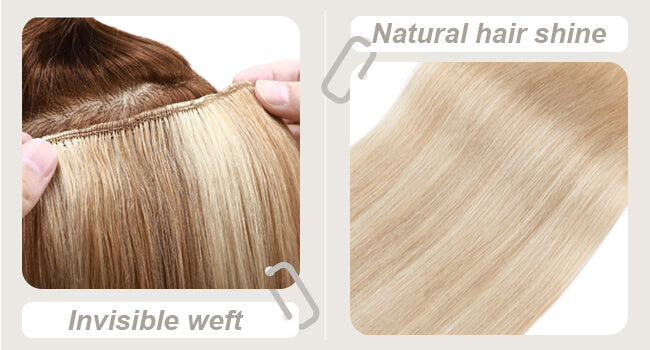 100% Remy Human Hair
100% real human hair from donors and secure all in same cuticle. Silky soft, bouncy, natural hair shine.