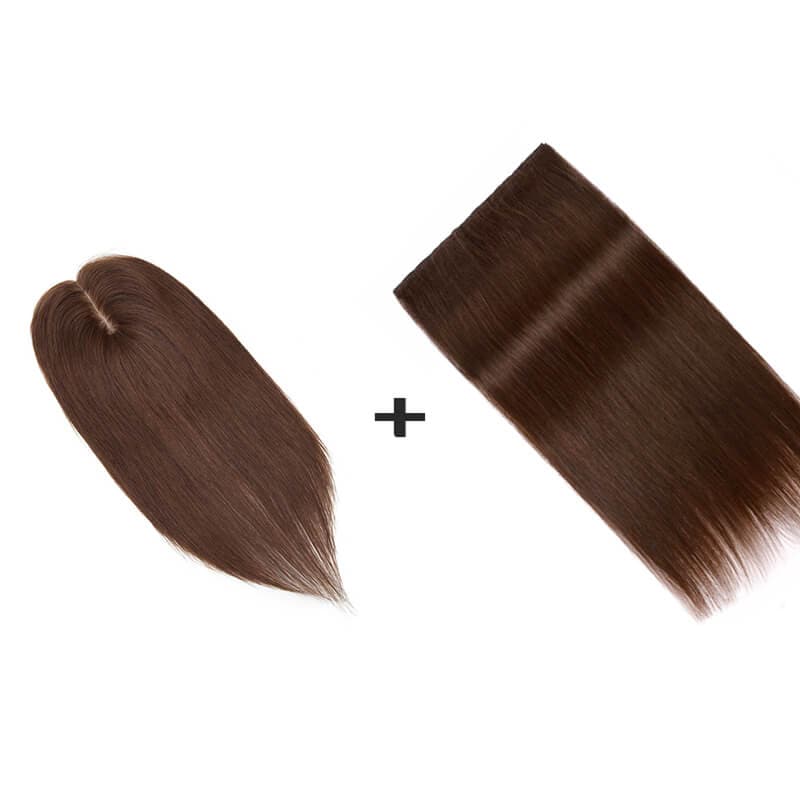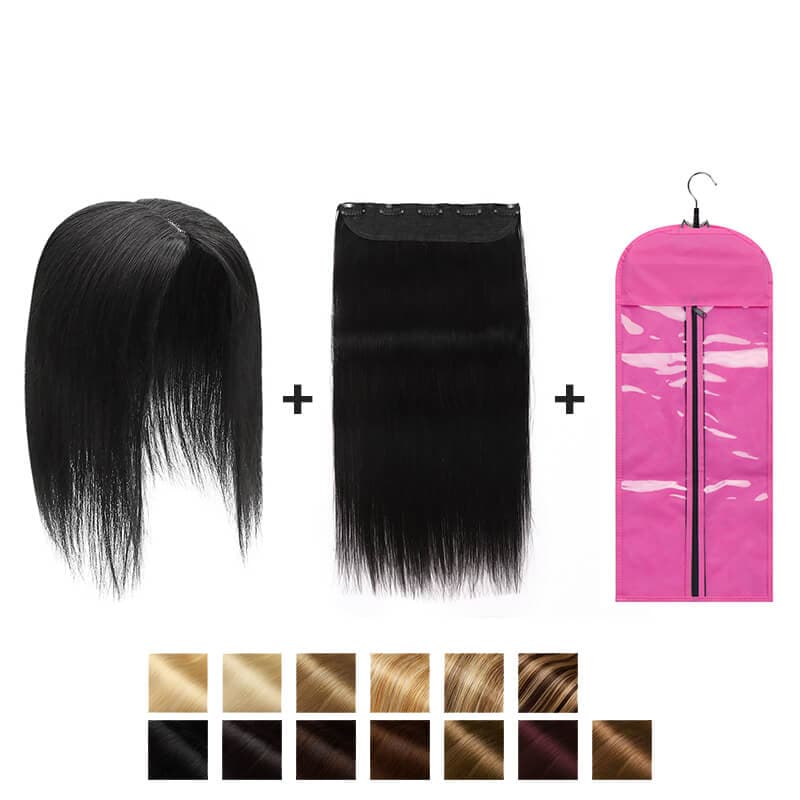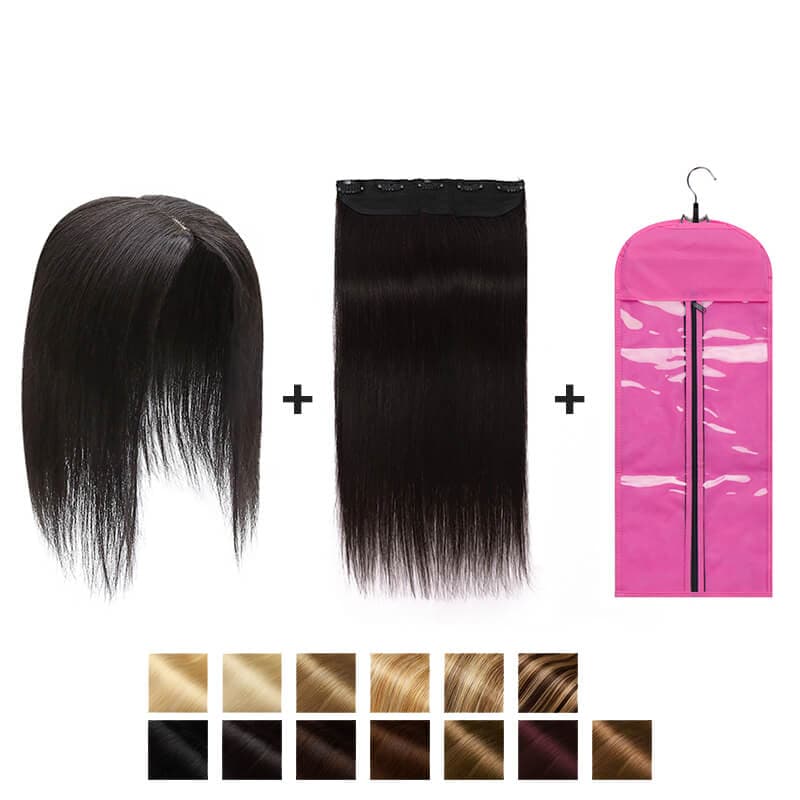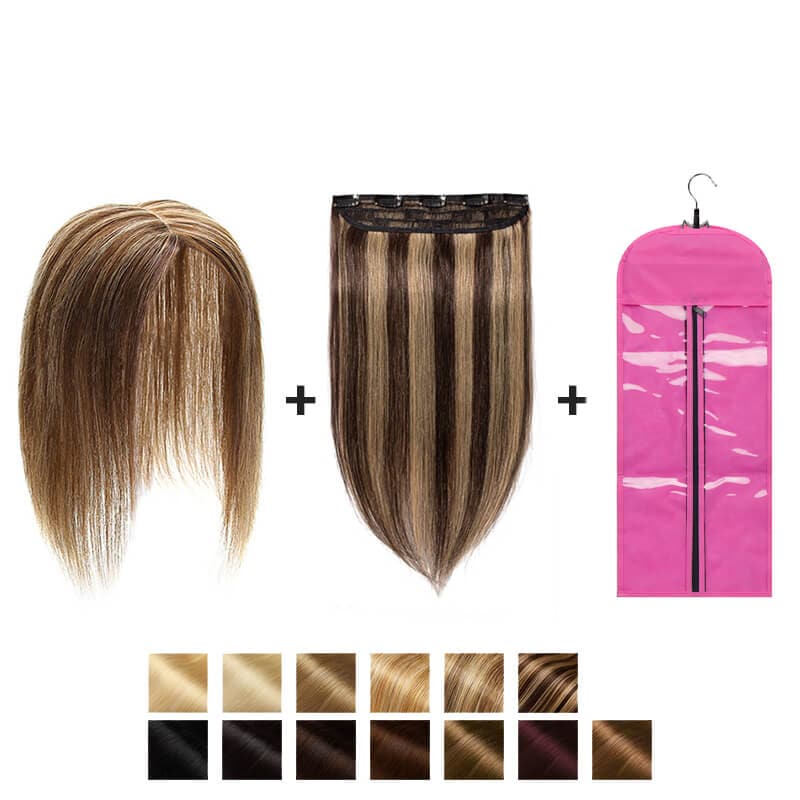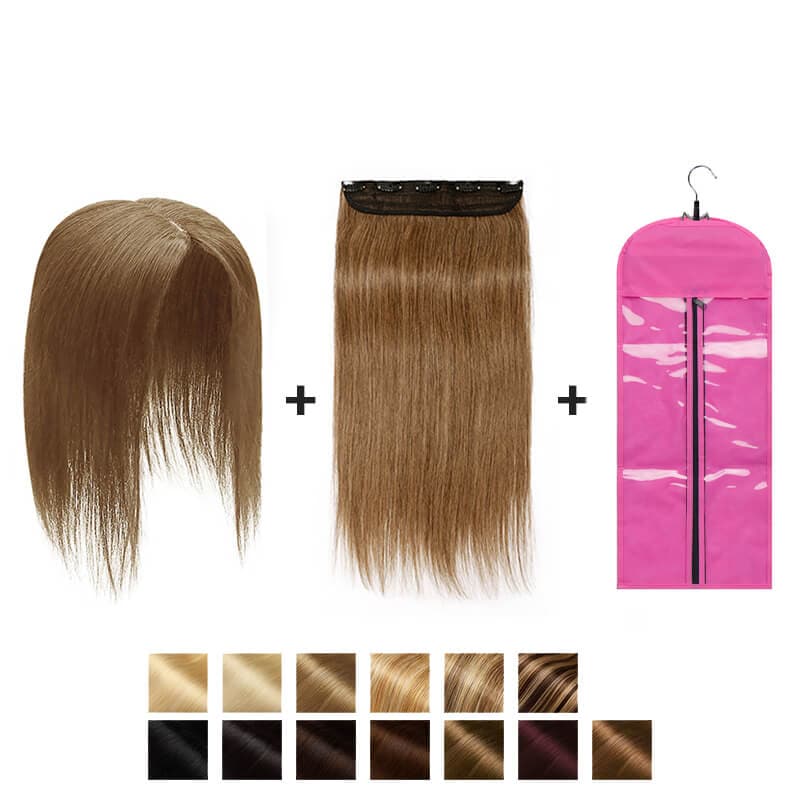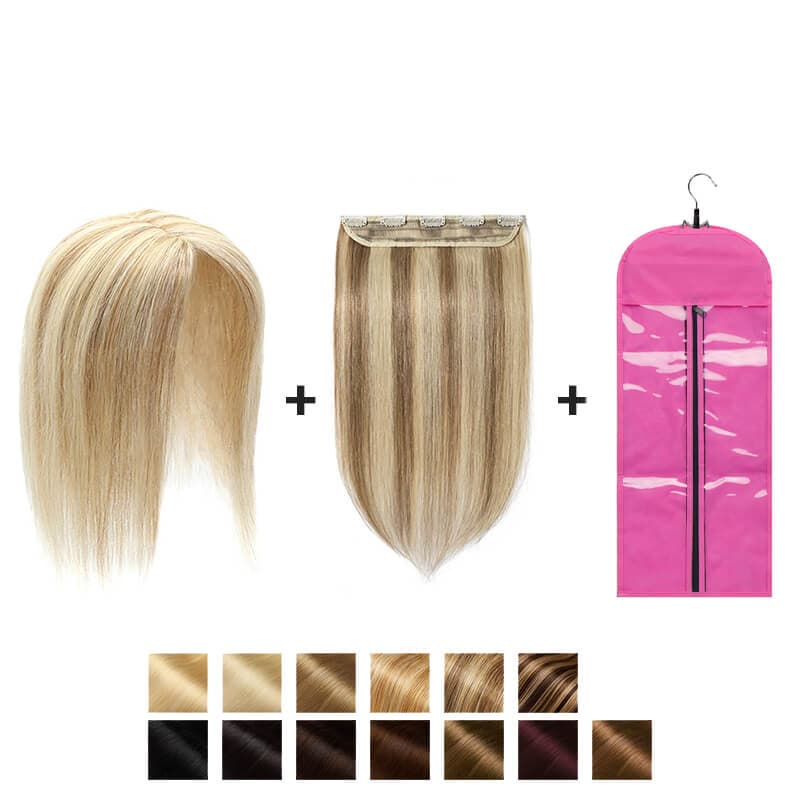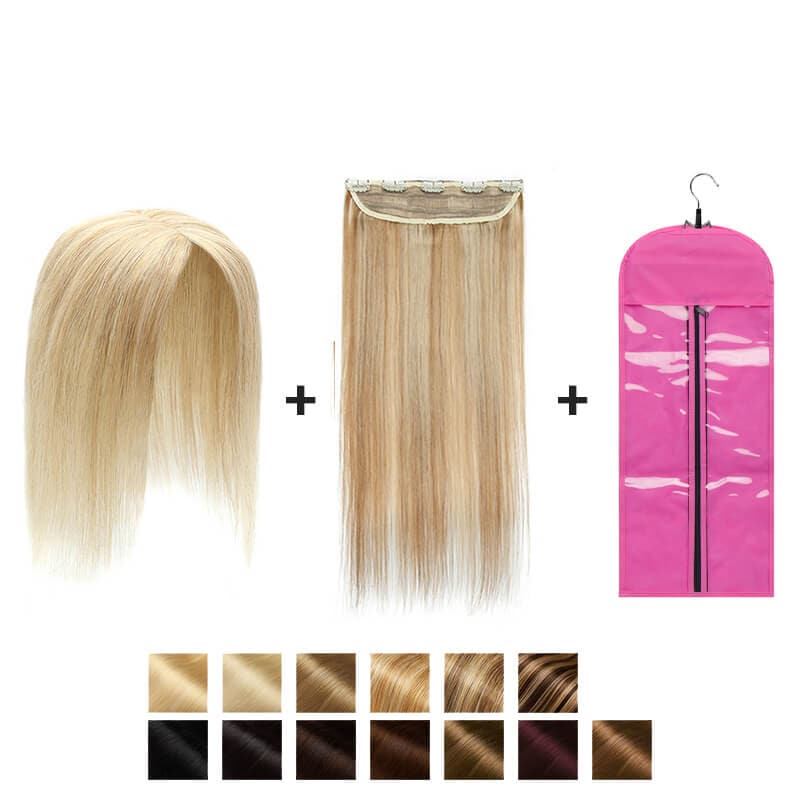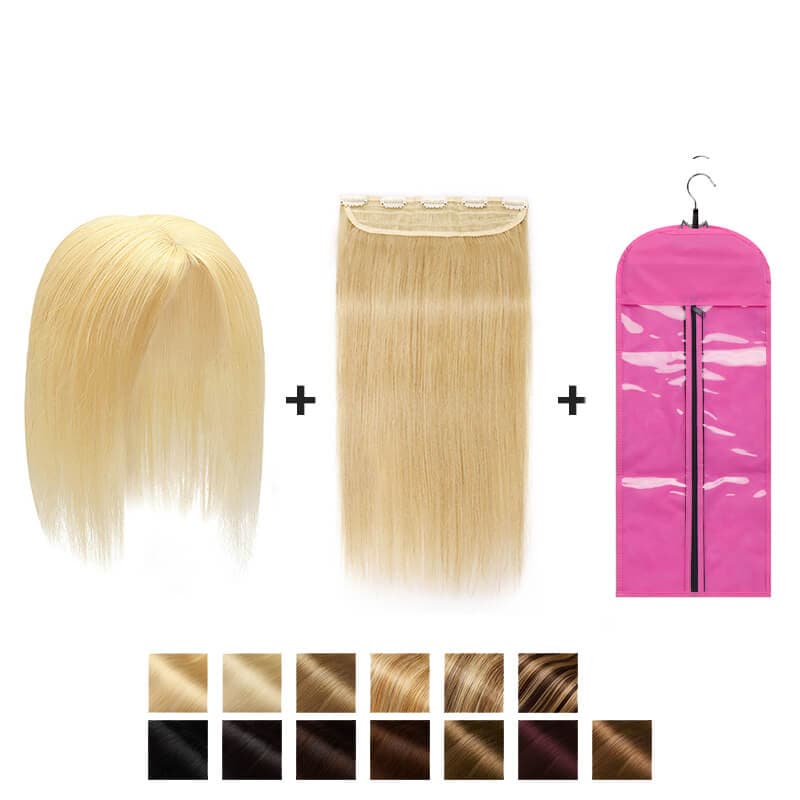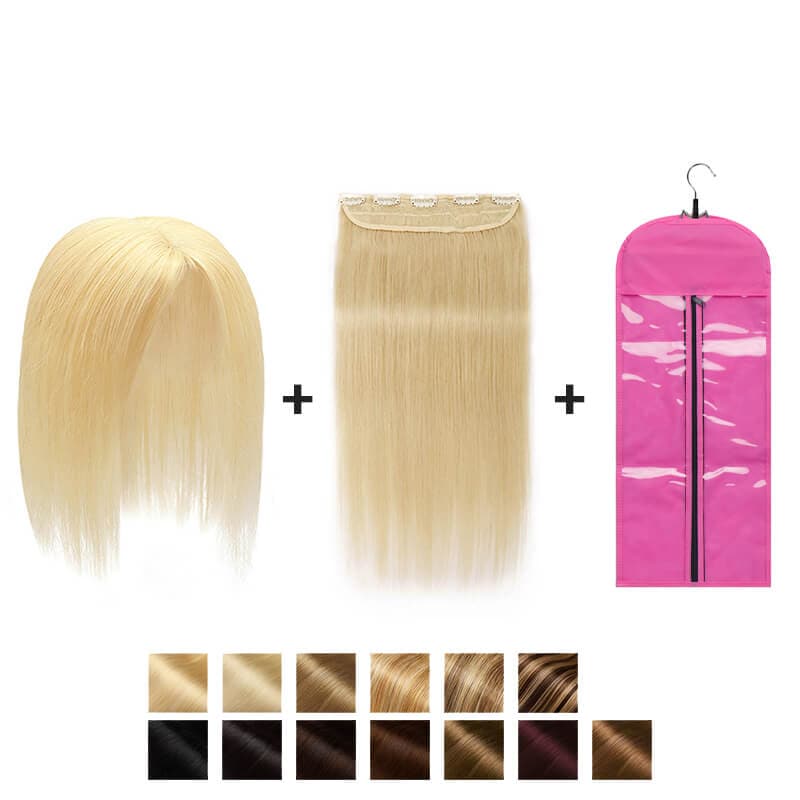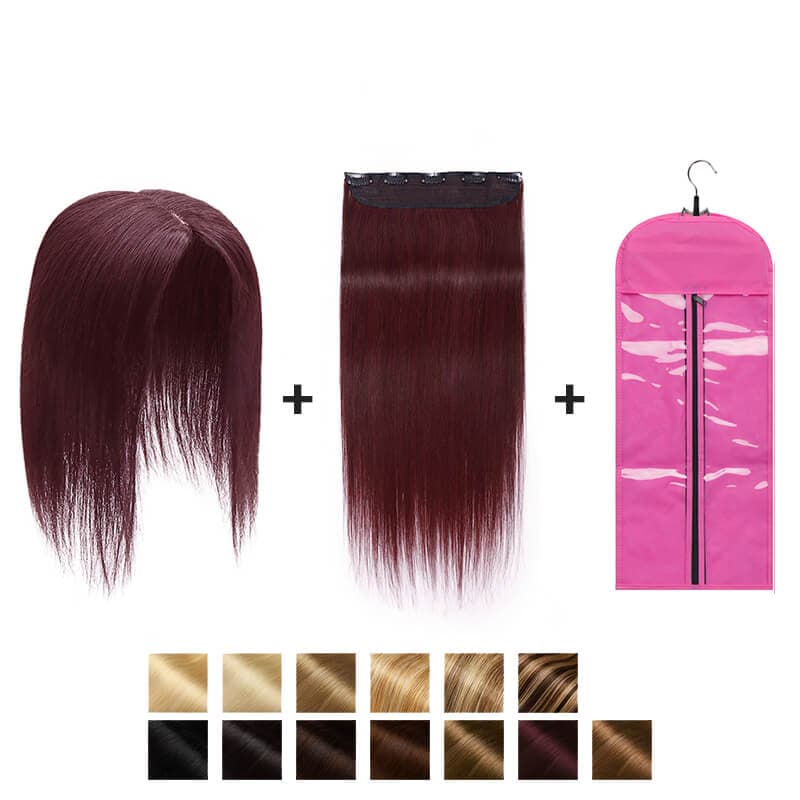 Human Hair Clip In Extension & Topper Combo More Items Less Cost All Shades
Size:
Topper 18" + Clip-In 16''

Hair topper for women who have thinning hair and clip ins for adding extra length or volume. More items less cost is our goal to make this bundle set. Medium-brown hair is the middle shade of brown between light and dark, which is one of the most common hair colors because of its color diversity and because it is a great shade to compliment any skin complexion. there's something classic, rich, and endlessly beautiful about a medium-brown.(Not your crown sizes? Click here to choose)
Material
100% Remy Human Hair
Length
1 Piece Clip-in Hair Extension: 

16''/18"      Hair Topper: 18"

Package
Topper * 1

Clip In

 * 1 

 Wig Stand * 1

Sewing Kit

 * 1

Clips * 2 Hair Extension Carrier * 1 Manual * 1 Card * 1 
Advantage
Can be straightened, curled, dyed to a darker color and restyled as your own hair
Tax
Tax included in the price
The hair is excellent quality is very good, as far as possible at first glance. Surprisingly thick enough. Later I will write how to twist and wear. I like everything for now. I did not communicate with the seller.
Very nice quality, I just washed it and it looks fine. Came within 8 days which is great due to the Covid-19.
I recommend it. The product was packed well, there is no damage, thanks to the seller helped determine.Very pretty and color as decribed. Love
This is the best purchase I ever got!! I couldn't recommend it enough! I'm buying another set now to have a straight one and curly one. Thank you!!