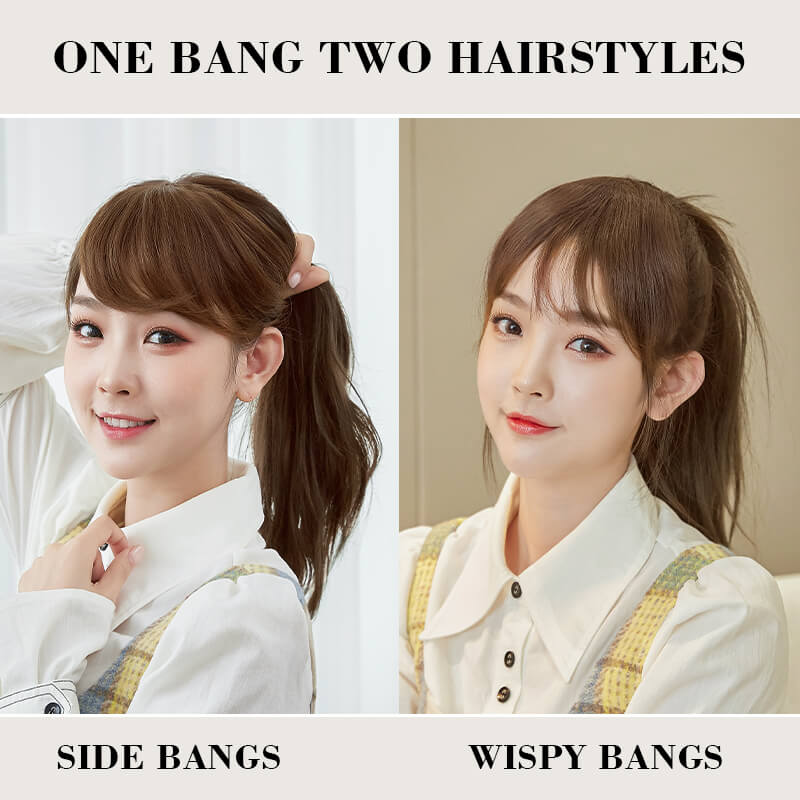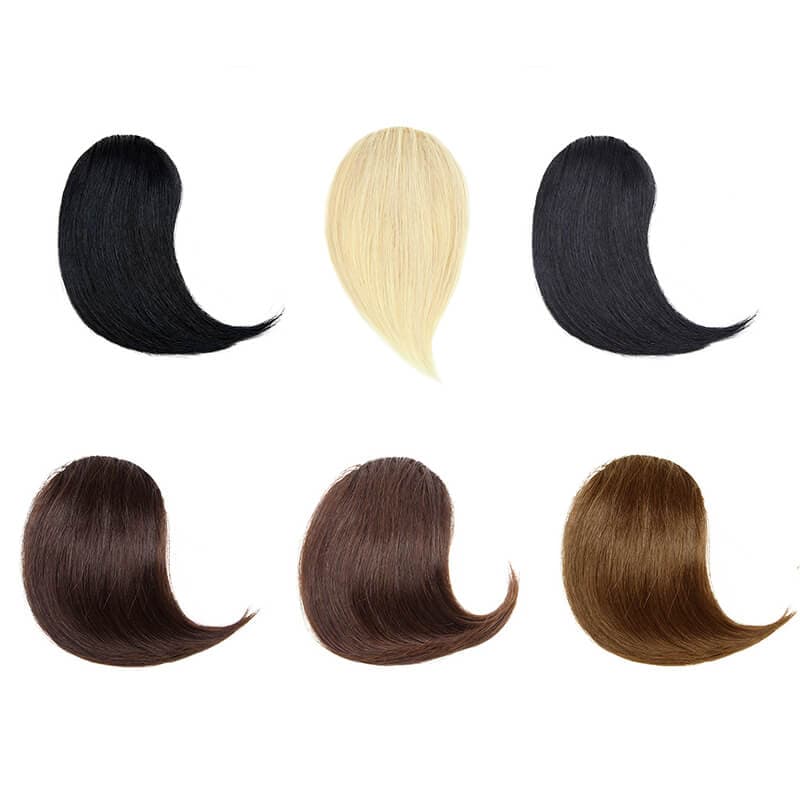 Human Hair Clip In Side Bangs Natural Gradual Fringes Black Brown & Blonde

Also known as Side-swept bangs: This hair is cut slightly longer than straight-across bangs, usually to a chin length that if it were not brushed to flow to one side of the face, would cover the whole eye area. It may be as thin as see-through bangs or as thick as blunt bangs. The one we sell is the thick one.
It can make the whole face look smaller, which is suitable for people with high cheekbones or high foreheads.
SPECIAL FEATURES
Measurement: 6.5" long 

100% Human Hair

Clip-In
Curling Iron Safe
Quick and Easy to use